Reefers and Wreckers is a family owned dive shop located on the West Coast of beautiful Barbados.
Established initially by Michael Mahy and his dad, they were later joined by brother Philip.
Situated amongst the quaint buildings and rich history of Speightstown, we are next door to the Orange Street Grocer and have been in operation for over two decades. The  building is two-storey and offers ample space for divers to store their gear as well as facilities for washing equipment. Our close knit crew consists of dedicated, PADI certified, professionals and our vessel the Conqueror II is a reliable dive boat equipped with all the essentials for safety and convenience. The Conqueror II measures 29ft from bow to stern and carries VHF radio, a supply of oxygen and first-aid equipment.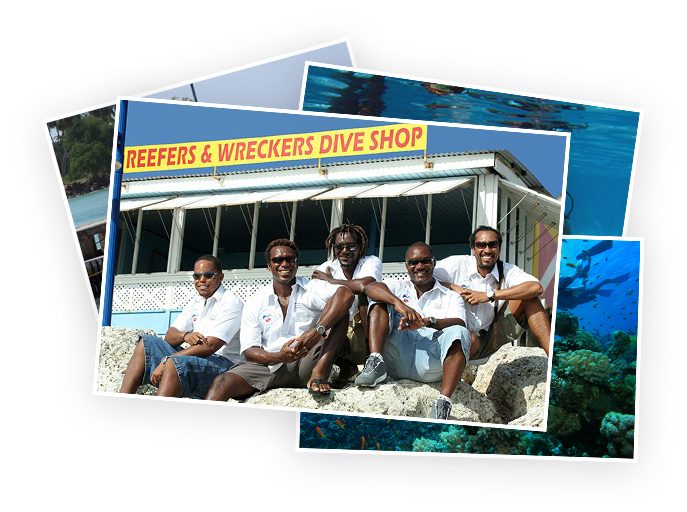 Reefers and Wreckers presents Caribbean diving at its best. We cater to all levels of certification – from beginner to advanced and offer over 20 exciting dive sites to choose from. Come explore the Atlantic Ocean's underworld with us in a fun, relaxed environment.