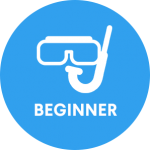 Beginner Training
Pool Demonstrations
Breathing underwater is easier than it looks. We offer pool demonstrations at  Mango Bay Hotel and Ascot House at any time with at least 24/hrs notice. Get acquainted with SCUBA equipment and enjoy a little underwater fun before you decide to head out into open water. Ages 8 and up are welcomed.
Resort Course
The PADI Discover Scuba Diving program is a one day introduction  to SCUBA equipment and the thrill of diving. We begin with a training session in the pool and then take you on a shallow shore dive (5 – 45ft) to test your skills under water.
PADI Open Water
Throughout this 3 day course, you'll learn the fundamentals of scuba diving, including dive equipment safety and diving skills such as buoyancy control and mask clearing. The course entails knowledge development sessions and four open water dives on the beautiful reefs of Barbados. On completion you will receive your PADI Open Water Diver certification which allows you to dive up to 18m worldwide.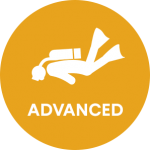 Advanced Training
PADI Advanced Diver
The Advanced Open Water Diver course offers you a structured program where you gain additional experience and skills under the direct guidance of a PADI professional. PADI's Advanced Open Water Diver program has something for everyone. This in-water, performance based program includes a total of five dives from the following list: Boat Diver, Drift Diver, Deep Diver, Multilevel Diver, Night Diver, Peak Performance Buoyancy, Search and Recovery Diver, Underwater Naturalist, Underwater Photographer, Underwater Navigator, AWARE Fish Identification, Wreck Diver.
PADI  Advanced Open Water Diver is the world's most popular and widely recognized scuba course. On completion you will be qualified to:
Dive without professional supervision to a maximum depth of 40m/132ft.
Obtain air fills, rent/purchase scuba equipment and participate in dive activities.
Continue dive training by completing PADI Specialty courses.
PADI Rescue Diver
The PADI Rescue Diver program equips you with the necessary knowledge and skills to effectively perform diver assists and rescues, respond to diving accidents and render first aid. The program is an important step in expanding your awareness and experience as a diver. PADI Rescue Diver (or equivalent) certification is also a prerequisite for all PADI leadership programs. This is a 2day course.
Contact us about further training
PADI medic and First Aid
Divemaster
Further courses on request